CLEO Singapore Magazine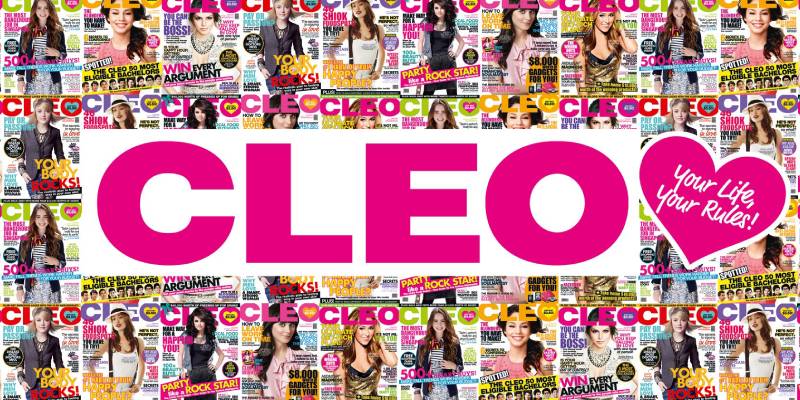 Category:
CLEO Singapore was launched in October 1994 with a simple mission: to provide young women with fun, intelligent and empowering content. CLEO offers an insider perspective on everything a twenty-something woman in Singapore wants or needs to know. They believe in celebrating everyone and everything that represents our motto; "Your Life, Your Rules". Whether their audience wants to be informed, inspired, or entertained, CLEO.com.sg is their go-to digital destination. As well as the latest news and pop-culture, the site is a buffet of content ranging from expert answers to every twenty-something's burning questions on love and life to shoppable fashion, beauty how-tos, and health hacks. CLEO continues to be one of the strongest media brands in Singapore reaching out to an audience of more than 300,000 through various 360-degree initiatives. What better gift to get for the magazine-loving woman in your life? Get this awesome magazine subscription as a
birthday
or
anniversary gift
today!
---------------------------------------------
Complete Terms & Conditions - If you are a new digital subscriber, your digital subscription will commence immediately. An account will be created for you, based on the email address that you have provided and you will receive an email with instructions on how to access your digital magazine. If you already have an existing subscription to the same title, your new subscription period will automatically commence when your current digital subscription expires. - You agree and consent to SPH Magazines and its related corporations (collectively, "SPH Magazines Group"), SPH Magazine Group's business partners and their respective authorised service providers and agents collecting, using and disclosing your personal data for the purposes of processing your subscription application, providing you with the products and services you have requested and sending you marketing information on products, services, promotions and/or events offered or marketed by the SPH Magazines Group and/or any third parties. These purposes are set out in the SPH Privacy Policy which can be found at
http://sph.com.sg/legal/SPH_privacy.html
and which may be amended from time to time. - SPH Magazines may, by notice in writing posted on its website, assign all of its rights and interests relating to or in connection with your subscription to a related corporation of SPH Magazines (the "Transferee") without your consent. - For enquiries on your digital subscription, please email
[email protected]
.
---