i-Fly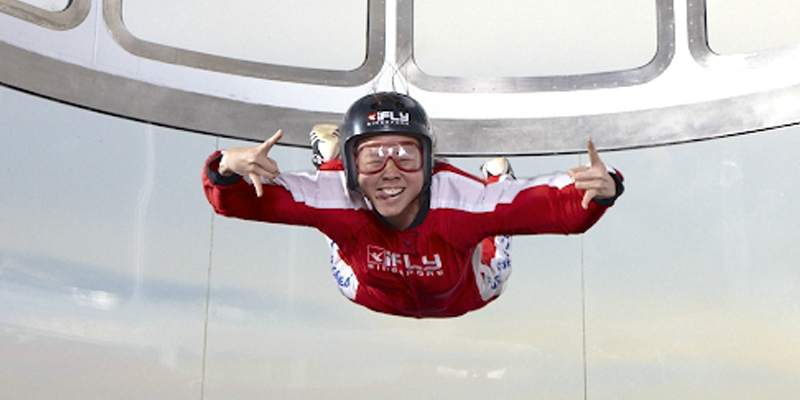 Address:
43 Siloso Beach Walk, #01-01 Sentosa Island

I want this listed on
Giftano
Treat your friends and family to a fun filled day with iFly gift vouchers!


The world's largest themed vertical wind tunnel for indoor skydiving, measuring 16.5 feet in diameter and 56.5 feet tall, iFly can accommodate up to 20 flyers at the same time. The state of the art patented technology ensures a high degree of safety and accommodates all types of flyers, from first timers to seasoned skydivers and military operations.
With its huge size and wide variety of air speeds, the wind tunnel enables flyers to execute a variety of movements with ease, such as freeflying, four/eight way formation skydiving, and Vertical Relative Work.

Almost anyone above the age of 7 can fly. Come prepared for fun and experience 2 skydives in the flight chamber. It is the closest to a real skydive as you can get!


The best birthday gift for your outgoing friends and family, let us know if you wish to see iFly listed with us!
---