Karting Arena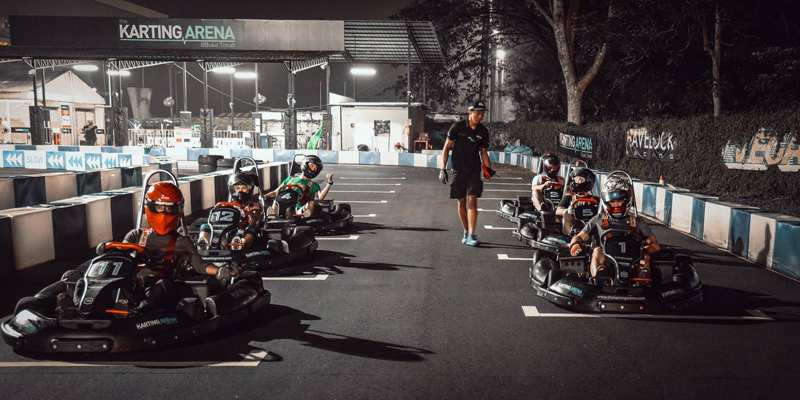 Category:

Address:
200 Turf Club Rd, #01-01B The Grandstand

I want this listed on
Giftano
Buy a Karting Arena gift card and excite someone with some fun karting action at Singapore's coolest and most happening arena designed by a professional racer! Singapore's most centrally located circuit, The Karting Arena is 500 metres long with 9 corners. It features a perfect combination of hairpins, long sweepers, tight corners, a chicane and ninety degree turns making for an exhilarating experience. There are also a few overtaking points making for an amazingly fun circuit with opportunities to pass. The Karting Arena circuit has also been designed with safety of paramount importance, arguably Singapore's safest fun karting track ever built. With Singapore's newest and most modern fleet of fun karts, and a Singaporean circuit built by Singaporean athletes, this is truly a patriotic affair. With fun karting and corporate events at the core of The Karting Arena, coupled with a fantastic location and activities around the area, we hope you can come and join us for an adrenaline pumping experience! Never get stuck in a slow kart again. Our electric powered karts with superior acceleration are built on lighter race chassis. Fun Karting makes a comeback, packing an electrifying punch! Karting Arena not only offers actual karts and circuits. For people who prefer racing in the comfort of an air-conditioned lounge, they offer racing stimulators that allow users to participate in races from Go Karts to Formula One. A variety of vehicles are also available on world-famous international race tracks (including a virtual replica of their very own Karting Arena circuit!) For fun or racing challenges amongst friends and colleagues, Karting Arena is open for corporate bookings or private events.
---